Crispy Chicken Tenders With Hot Honey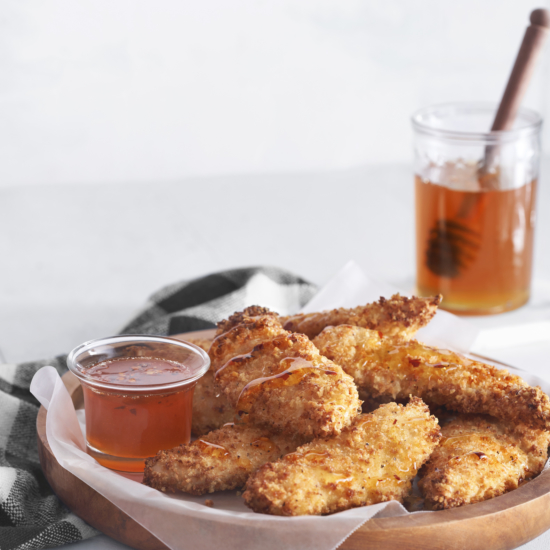 Ingredients:
1 1/2 lbs. – chicken tenders
2 – eggs, room temperature
2 T – butter, melted, slightly cooled
2 cups – panko
2 tsp. – kosher salt
2 tsp. – freshly ground black pepper
1 tsp. – garlic powder
Hot Honey for the dip
Directions:
Preheat air fryer to 380°F.
Whisk together the eggs and melted butter in a shallow pan. In a second pan, mix together the panko, kosher salt, black pepper, and garlic powder.
In turn, dip the chicken tenders in the egg mixture and then press into the panko breading. Repeat until all tenders are coated. Place into the air fryer and cook until cooked through and crispy, about 12-15 minutes.
Remove the chicken tenders from the air fryer and serve immediately with the hot honey.