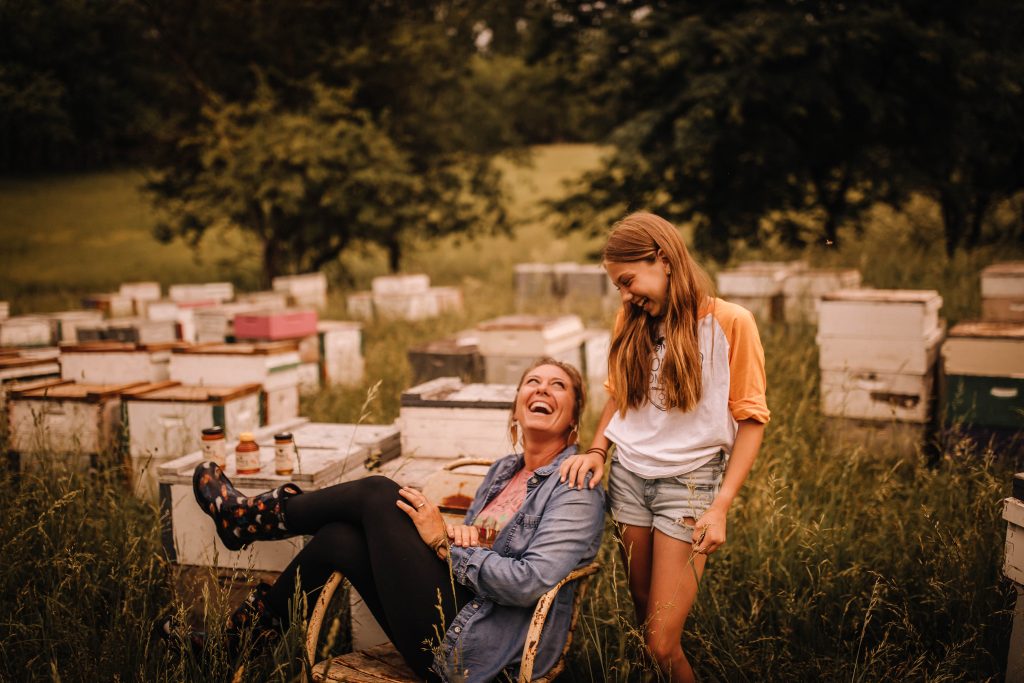 I've always been a firm believer in 'everything happens for a reason'.
Let me tell you a little story…
Last March our neighbors put their house up for sale. Although we live in the country and are surrounded by cornfields, our properties do touch.
We got along with our neighbors well. No complaints at all whatsoever.
But when we saw the for sale sign we were a bit nervous. You just never know what you're going to get. And maybe they won't support our lifestyle. Maybe they hate bees or think our chickens are smelly and annoying. So many what ifs! 🤷‍♀️
Buuuut, As luck would have it, they were pretty alright 😅
I quickly gained a sister, a niece, and two rock star employees. I can't believe Amy & Izzy have been a part of the Homestead for a year now. We are so lucky 💛