Apple Honey Oatmeal Muffins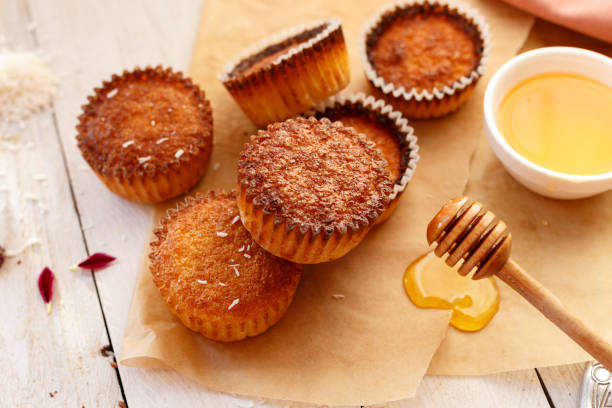 Makes one dozen muffins
Ingredients:
1 cup whole wheat flour
2 teaspoons baking powder
1/2 teaspoon ground cinnamon
1 egg, beaten with 1/2 cup milk
1/4 cup honey
1 cup rolled oats
1/2 teaspoon baking soda
1/8 teaspoon freshly ground nutmeg
1 cup unsweetened applesauce
2 tablespoons butter, melted
Instructions:
Preheat oven to 375*. Generously butter a 12 cup muffin tin.
Combine flour, oats, baking powder, baking soda, cinnamon, & nutmeg in a medium sized bowl and mix well.
In a small bowl blend egg and milk with applesauce, honey, and butter. Pour over dry ingredients and mix with a fork just until moistened. Fill prepared muffin tins 2/3 full.
Bake for 25 minutes, or until a wooden pick inserted into center comes out clean. Loosen with a small spatula. Remove to wire rack. Serve warm.