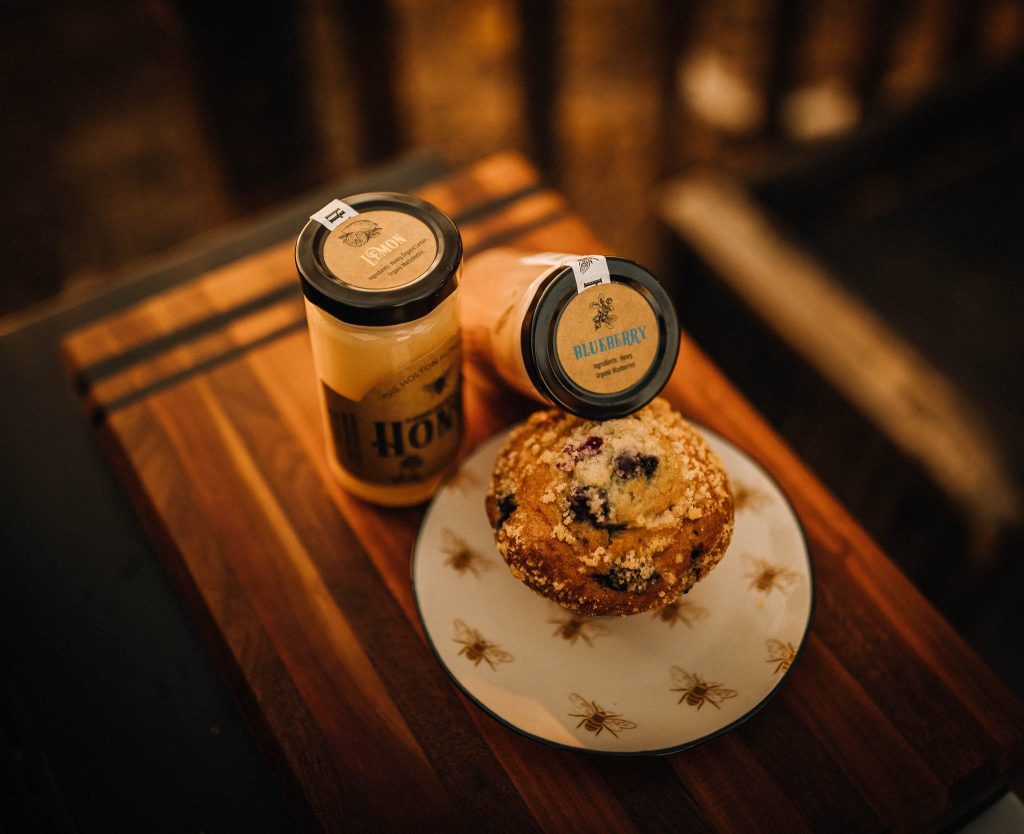 Makes about 16 muffins
Ingredients:
1/2 cup butter
3/4 cup honey
2 eggs
1/2 cup buttermilk
1 teaspoon vanilla
2 cups fresh or frozen blueberries (not thawed)
2 cups all purpose flour
2 teaspoons baking powder
1/4 teaspoon salt
1/2 teaspoon cinnamon
2 teaspoons grated lemon peal
Instructions:
Preheat oven to 375*
In a large bowl, cream honey and butter until light.
Add eggs, one at a time, beating well after each addition.
Beat in vanilla, buttermilk, and lemon peel.
In another bowl, whisk flour, baking powder, salt and cinnamon. Add to creamed mixture, stir just until moistened, and fold in blueberries.
Fill greased standard muffin cups 2/3 full.
Bake in preheated oven for 15-20 minutes or until a toothpick comes out clean.
Pro tip: use lemon or blueberry creamed honey as topping!