Charred Sweet Potatoes with Chili Infused Honey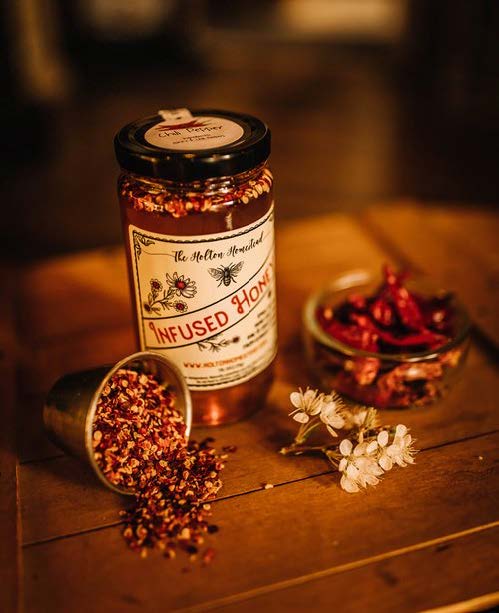 Ingredients:
8 Small Sweet Potatoes
4 Tbsp. Olive Oil
3/4 Cup Chili Infused Honey (or wildflower honey, rosemary infused honey, garlic infused honey)
1/4 Cup White Vinegar
1/2 tsp. Cayenne
Cracked Pepper
Coarse Salt
Instructions:
Step 1: Prepare your grill for medium/high heat.
Step 2: Rub sweet potatoes with 2 Tbsp. oil and wrap tightly in foil. (You can wrap them on your own or put 2 in each packet.)
Step 3: Grill, turning every 5 minutes or so until tender, about 30-45 minutes. Unwrap and let cool slightly.
Step 4: Meanwhile… bring honey, vinegar, cayenne pepper and a big pinch of coarse salt to a boil in a small saucepan over medium/high.
Step 5: Reduce heat and simmer until it begins to thicken, about 4 minutes. Keep warm.
Step 6: Cut sweet potatoes in half lengthwise. Use 1 Tbsp. of olive oil and rub the cut surfaces and season with coarse salt.
Step 7: Cut side down, grill without turning until lightly charred, about 5 minutes. Toss with honey glaze.
Step 8: Transfer to a cutting board and brush with remaining honey glaze.
Enjoy your creation!