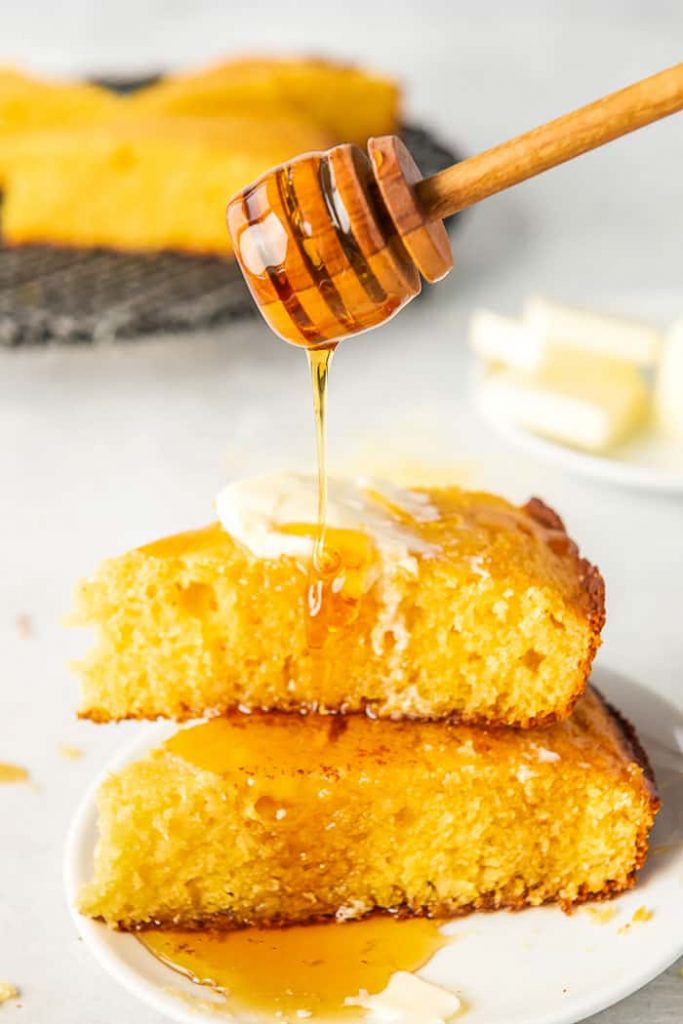 Ingredients:
1 cup cornmeal
1/4 cup honey
4 teaspoons baking powder
1 cup milk
1 cup flour
1 teaspoon salt
1 egg
1/3 cup oil
Instructions:
Put dry ingredients into a bowl. Add egg, honey, and oil. Beat with beater or mixer until smooth. Pour into greased 8″ x 8″ pan. Bake at 425* for 20- 25 minutes. Serve with honey!
Pro tip: try it with out jalapeno creamed honey, hot honey, cinnamon honey, or really any honey flavor!