Grilled Cheese with Jalapeno Creamed Honey & Bacon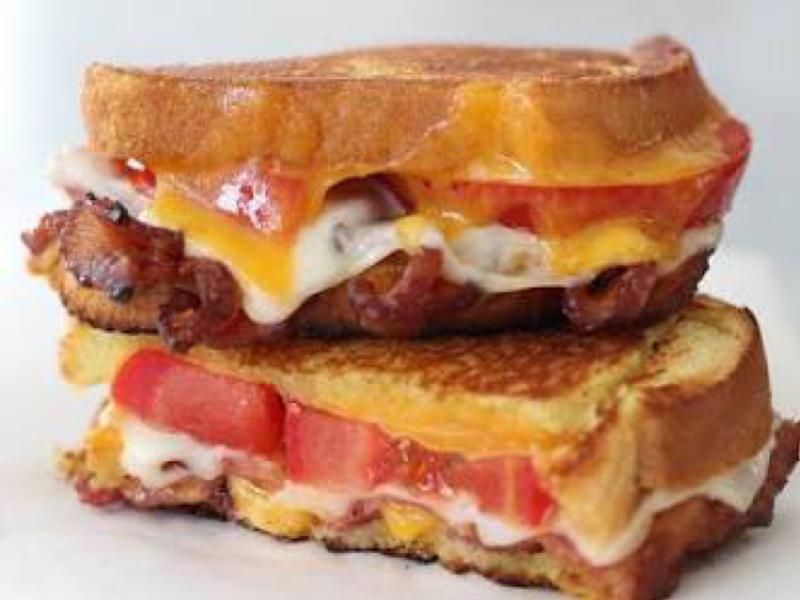 Ingredients:
1 Loaf sour dough bread (we like asiago)
Two types of sliced cheese (we recommend gouda & sharp cheddar)
1 pint ricotta cheese or Boursin Cheese
1 large sliced tomato
1lb bacon
1/2 cup Holton Homestead Jalapeno Creamed Honey (you can also use our Hot Honey, Mango Habanero creamed, raspberry jalapeno creamed, or Pineapple Ghost creamed honey)
Salted Butter
Instructions:
In a cast iron skillet cook bacon to your liking. Drain grease and return bacon to warm skillet adding jalapeno creamed honey tossing until honey is spread evenly. Now in another skillet (cast iron always preferred) melt a tablespoon of butter in pan over low/medium heat. Warm/ toast bread and spread ricotta cheese on bread. Add smoked gouda, sliced tomato, bacon, and cheddar cheese. Place in a pan and lightly brown on both sides. Once cheese is melted and bread is toasted, slice in half and serve. Pairs well with tomato soup.