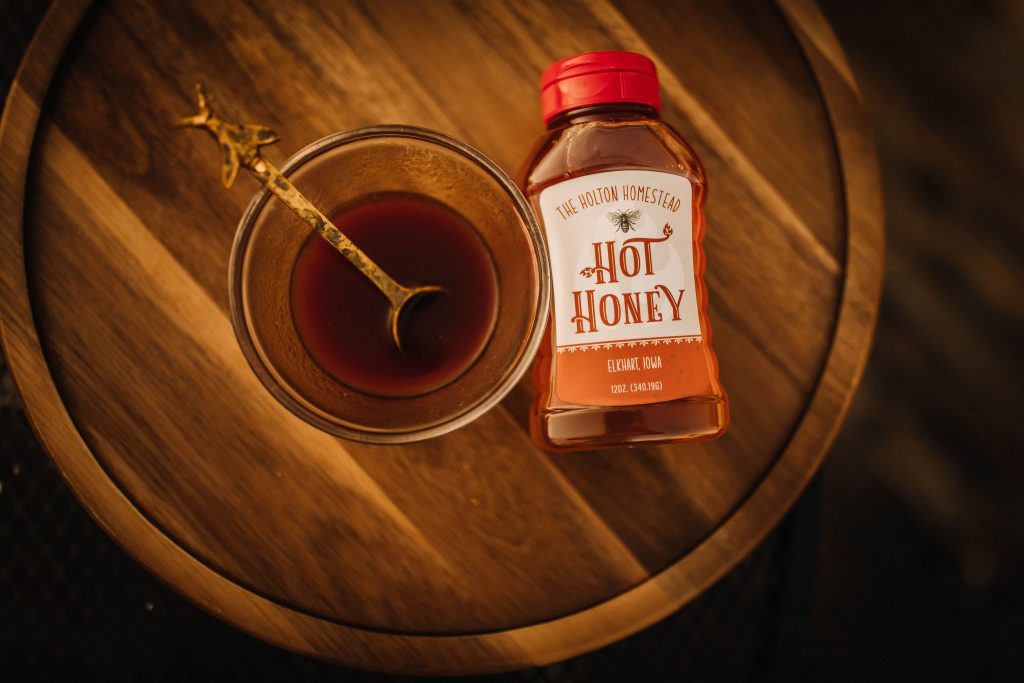 Brush this delicious sauce over any grilled meat like chicken quarters or baby back ribs. Also a great dipping sauce! Make sure meat is cooked or just about done before brushing with the sauce. The natural sugars in the hone will burn if brushed on too early. Anyone wanting to skip the alcohol can substitute beef, chicken, or vegetable broth.
Ingredients: 1/2 cup bourbon or whiskey, 1/2 cup ketchup, 1/2 cup wildflower honey (try our Holton's Hot honey for some extra spice), 1/4 cup apple cider vinegar, 2 tablespoons soy sauce, 1 tablespoon chili powder, 1/2 teaspoon smoked paprika
Combine bourbon, ketchup, honey, vinegar, soy sauce, chili powder, and paprika in a sauce pan over medium heat. Bring to a boil, reduce heat, and simmer 5- 8 minutes until mixture is reduced and slightly thickened.