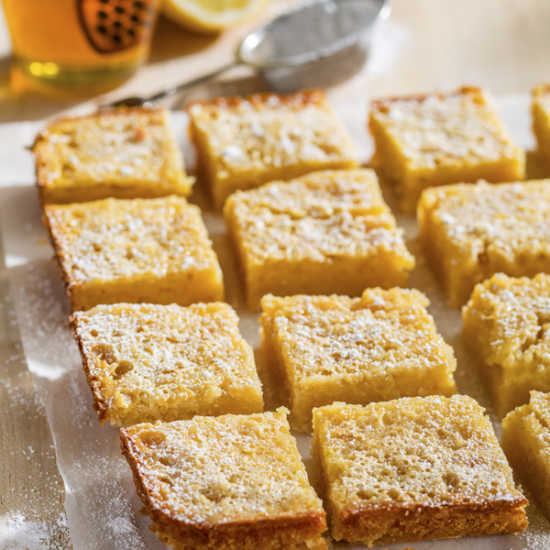 Looking for a sweet treat?! These honey lemon bars are the way to go! Perfect for get togethers, parties, and just to have at home. If your feeling very lemony you could even add our lemon creamed honey on top for a yummy frosting like spread!
This recipe makes 12 delicious bars!
Ingredients:
1 cup – all-purpose flour
1/4 cup – powdered sugar
3/4 cup – butter or margarine, cut up
3/4 cup – honey
3 – eggs
2 T – all-purpose flour
3 T – fresh lemon juice
zest from one lemon
1/2 tsp. – baking powder
1/4 tsp. – salt
Directions:
In small bowl, combine flour and powdered sugar; mix well. Cut in butter until mixture resembles coarse crumbs. Press mixture into lightly greased 8 x 8-inch baking pan. Bake at 350°F 12 to 15 minutes or until lightly browned; remove from oven.
Meanwhile, prepare filling.
In large bowl, whisk together honey and eggs. Add remaining ingredients; whisk until well blended.
Pour over baked crust. Bake at 350°F 25 to 30 minutes or until filling is set. Cool completely on wire rack. Cut into bars