Honey Poppy Seed Dressing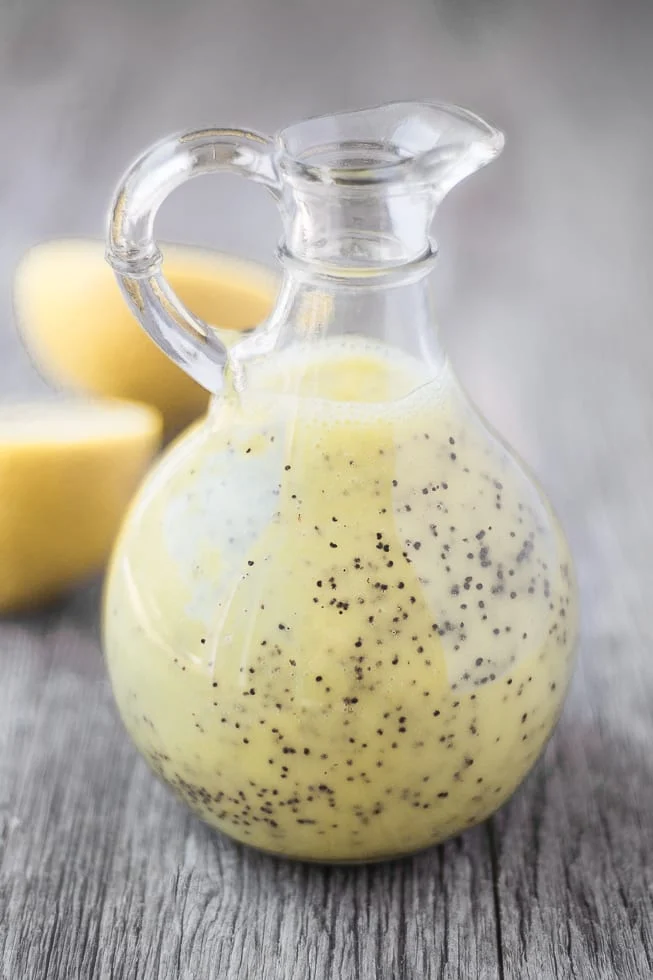 Makes 3/4 cup- store in fridge
Ingredients:
1/4 cup apple cider vinegar
1/4 cup honey (try any of our fruit flavors too! Lemon, blueberry, strawberry, etc.)
1/4 cup light olive oil
1 tablespoon poppy seeds
1 tablespoon grated white onion (optional)
1/2 teaspoon dry mustard
1/2 teaspoon salt
1/4 teaspoon freshly ground black pepper
Combine all ingredients in a jar with a tight fitting lid. Cover and shake vigorously. Shake again before serving.