Oatmeal & Honey Scrub Bar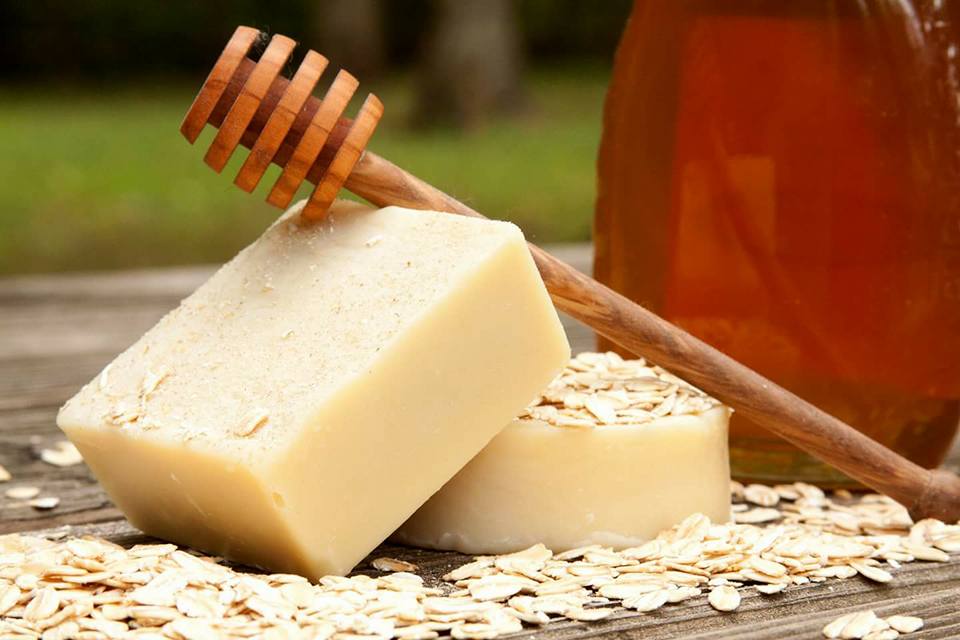 Did you know honey is great for the skin?
Honey Deeply Moisturizes and Hydrates the Skin.
Honey's natural humectant properties make it an effective moisturizer. The enzyme activity in honey enables it to penetrate deeply into the skin and bring hydration to the underlying layers. This results in plumper, softer skin with a natural radiant glow.
This bar features a surprising special effect that will delight whoever uses it. After you've poured the mixture into the mold, the clay and oatmeal will settle to the bottom. The end result is a dual-purpose bar with one smooth side for cleaning and one rougher side for exfoliating.
You may never have heard of kaolin clay, but you likely use it every day. It is a common substance in toothpaste and many other cosmetics. You can purchase kaolin clay from most soap-making suppliers & Amazon.
Items Needed:
40 Ounces white melt-and- pour soap
double boiler
1/2 cup rolled oats, chopped fine
1/2 teaspoon kaolin clay
2 tablespoons honey
Essential oils of your choice (lavender is always a favorite)
molds
plastic wrap
Directions:
melt soap in the top of double boiler
once the soap is fully melted, add the oats, clay, honey, and essential oil(s)
stir well and pour immediately into molds
allow soaps to cool completely, then unmold and wrap in plastic
Gifting idea: plastic wrap and bags
You can use stretchy plastic cling film to wrap the soaps. cut a square of wrap a few inches bigger than the bar place the bar in the middle, face down. gather up the edges and gently pull the wrap tight over the surface of the bar. twist tightly, cut close to the soap, and fix with a piece of tape of sticker. You can also use cellophane bags.