Peanut Butter Cup Overnight Oats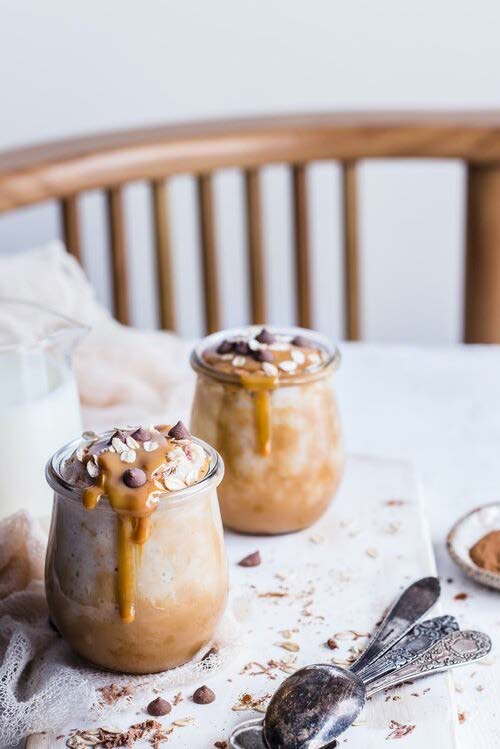 Ingredients:
1⁄2 cup rolled oats
1 tsp. honey (wildflower, vanilla, or cinnamon honey)
2 tsp. peanut butter or other nut butter of your choice
1 tsp. cocoa
1 dash salt
1 tsp. vanilla
1 tsp. chia seeds (optional)
2 tsp. coconut (optional)
1⁄2 cup milk of choice
Instructions:
Step 1: Mix all ingredients together in a bowl, cover and refrigerate overnight.
Step 2: Stir again before eating.
Quick and Simple!