Rosemary Honey, Apple, Cranberry Stuffing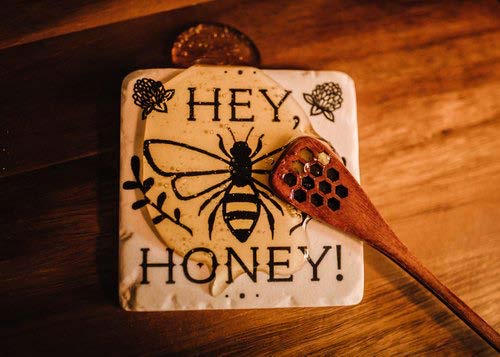 Ingredients:
8 Cups Bread Cubes, cut into 1/2-inch cubes
1/2 Cup Rosemary Infused Honey
1/2 Cup Salted Butter, cut into 1 Tbsp pieces
2 Cups Diced Celery
1 Large Chopped Yellow Onion
1 Tbsp. Salt
2 Large Braeburn Apples (cored and chopped)
1 Cup Dried Cranberries
4 Tbsp. Chopped Fresh Parsley
1/2 tsp. Dried Thyme
1/2 tsp. Dried Sage
2 Cups Vegetable Broth
Instructions:
Step 1: Preheat the oven to 325 degrees.
Step 2: Melt butter in a large skillet over medium heat. Add celery, onion, salt and sauté until softened, about 10 minutes.
Step 3: Add apples and saute until they begin to break down and soften slightly, about 3
minutes. Remove from heat, add rosemary infused honey, dried cranberries, parsley, thyme and sage.
Step 4: Place dried bread cubes into an extra large mixing bowl. Now pour apple mixture over bread cubes. Evenly pour in 1 cup of the vegetable broth and gently toss mixture.
Step 5: Slowly pour in more broth if needed, gently toss until bread has nearly soaked entirely through. Generously butter a large baking dish, add bread mixture gently spread into an even layer.
Step 6: Cover the baking dish with foil and bake in a preheated oven for 15 minutes then uncover and bake until top is golden brown, about 15-25 minutes.
Dig in!