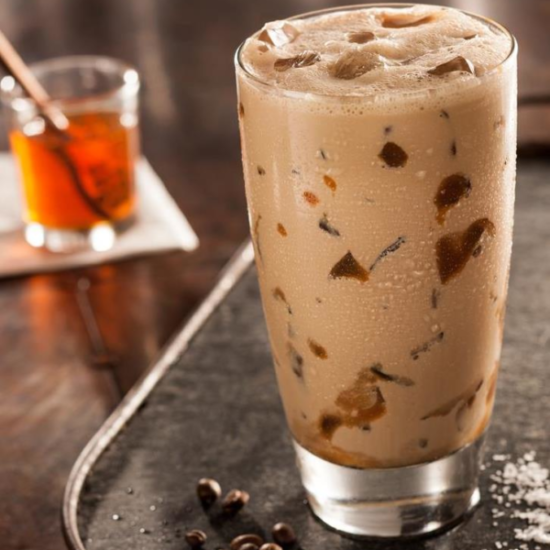 If your a coffee lover and love honey this one is perfect for you! This macchiato is naturally sweetened by honey making a yummy drink for your mornings, and whenever you need a 'pick me up.' You could even add in a flavored infused honey to make your drink a little different! (I recommend vanilla infused)
Ingredients:
20 oz. – milk
8 oz. – espresso
5 oz. – honey
1 tsp. – salt, kosher
as needed – crushed ice
Directions:
While hot, mix espresso and 4 T of the honey, adding milk once completely incorporated.
In a separate glass mix together the remaining honey and salt to make salted honey.
To serve, drizzle the salted honey on the side of the glass, pour crushed ice into the glass and then pour the milk mixture into the glass.