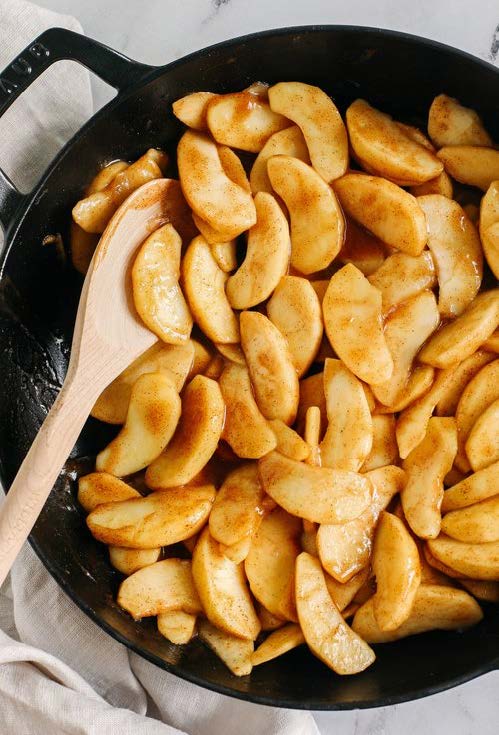 Serves 6-8
Chef Note: "It is best to use tart, local apples. Avoid apples that have a mealy texture and that are overly sweet."
Ingredients:
2-3 Tbsp. Unsalted Butter
2 lbs. Apples, Peeled, Cored, and Cut into Thick Slices
1/2 Cup Honey (Wildflower, lemon infused, cinnamon infused, or vanilla infused is what we recommend)
1/2 Cup White Wine
The Zest of 1 Lemon
The Juice of 1 Lemon
Fresh Sage Sprigs for Garnish (optional)
Instructions:
Step 1: Melt the butter in a large (cast iron) skillet over low heat.
Step 2: Add the apples, turn heat to medium (high if not in a cast iron) and sauté until they begin to brown on the edges, about 5 min.
Step 3: Reduce heat to low and add the honey, wine, lemon zest, lemon juice and 1/2 cup of water. Cover and allow to cook until the apples are tender but still firm. You don't want them to turn into applesauce!
Step 4: Serve in a bowl, tuck a couple of sprigs of sage in if you desire.
Cozy up and Savor your Creation!